Bamberg Ehrhardt High School Shines at SC HOSA State Conference: Two Students Qualify for International Conference and More!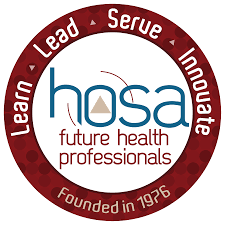 ---
SC HOSA state conference took place March 15th – 17th in North Charleston. HOSA is a non-profit, student led organization for students enrolled in health science programs. HOSA's purpose is to develop leadership and technical skills through motivation, awareness and recognition. This year 15 students represented Bamberg Ehrhardt High School at the state conference. They competed in a variety of events such as Health Career Display, Public Service Announcement, Job Seeking Skills and taking a variety of test.
All students were required to take the Health Care Issues Exam which consist of current health related issues. There were 250 students who took this exam and the top 10% were recognized at the conference and qualified to go to the International Conference in Dallas, Texas in June. I am proud to say that two of our students Jalisa Furlow and Jolia Brown were recognized and qualified to attend the International Conference. They received a certificate and a metal.
Amelia Stembridge competed in job seeking skills and won third place at the conference. This event required her to complete a resume, cover letter and digital profile. All of these had to be uploaded on TALLO and then she had to go through a job interview with a panel of judges. Amelia also was recognized and received a metal and qualified for the International Conference.
Prior to attending the conference each HOSA chapter in the state was asked to nominate a student for Outstanding HOSA Member. This is a student who contributed to their school, community and local HOSA chapter through service and involvement. Aaliyah Jolly was recognized at the conference as our Outstanding HOSA Member and was presented a certificate and a gift.